2022 Speaker Information
The ADFP 3rd Annual Virtual Retreat boasts a dynamic line-up of industry experts presenting on timely and relevant issues in divorce financial planning.
Professional Standards, Risks, and Ethics Panel
Thursday, November 3, 2022
1:20 PM - 3:15 PM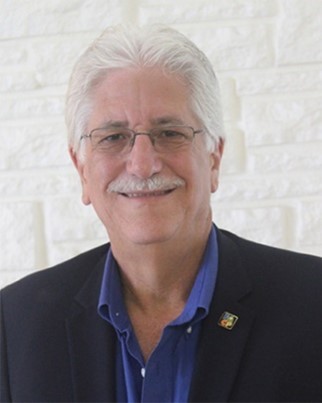 Edward S. Sachs

Edward Sachs is a Certified Public Accountant and Accredited Collaborative Professional. After 25 years of representing spouses in litigated divorces, in 2016, Mr. Sachs opened his own accounting practice dedicated to the Collaborative Process and other alternatives to litigation in settling financial issues in divorce and business.
Ed is a Past President of the Florida Academy of Collaborative Professionals (FACP) and is a member of three practice groups in Miami-Dade, Broward and South Palm Beach counties. He currently serves as the President of My Collaborative Team, the not-for-profit publisher of the #1 distributed weekly Collaborative Family Law Newsletter in North America.
Mr. Sachs has trained countless professionals throughout Florida in the Collaborative Process and has taught Collaborative Ethical Standards for the past three years at the International Academy of Collaborative Professionals Annual Forum.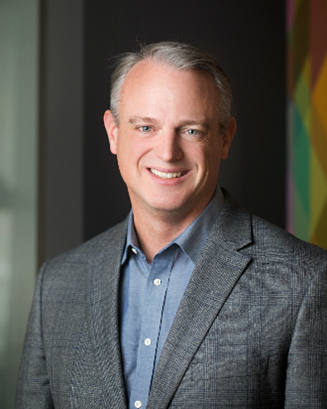 Kenneth Klabunde
Precedent Financial Strategies
Kenneth Klabunde founded Precedent Financial Strategies to provide wealth optimization solutions to those seeking professional guidance. He and his team of dedicated professionals, work together with clients to build a financial plan to fulfill their vision and create clear, concise action plans, tax reduction strategies, investment and lifetime income solutions, and optimize every aspect of your personal finances.
Kenneth has been serving clients as a financial advisor since 1997 and specialize in the uniquely complex needs of physicians and similar professional families, particularly those going through divorce and rebuilding thereafter. Precedent Financial Strategies serves clients throughout the United States, and those living in the Cincinnati and Indianapolis regions.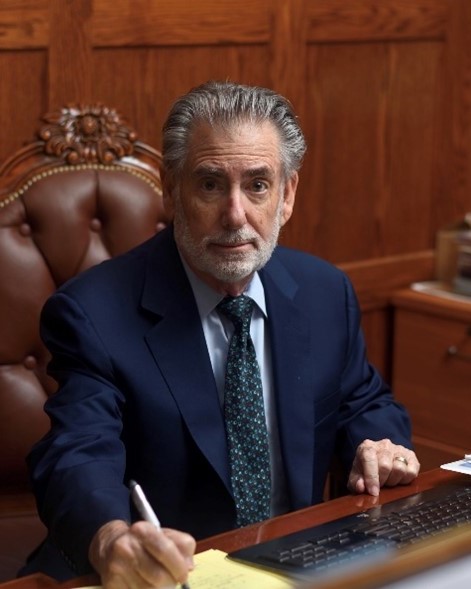 Jeffrey P. Wasserman
Shapiro, Blasi, Wasserman & Hermann, PA
After more than 40 years of practice in divorce litigation, including enforcement and modifications, drafting prenuptial and post nuptial agreements, handling International parental kidnapping case, and handling paternity matters Jeff Wasserman has developed the skill to deal with the problems and needs of each client. In addition to experience, what separates him from many other attorneys in this area of practice is that he has firsthand experience and a working knowledge of other areas of law that filter into the family law practice, such as real estate, estate work, corporate law, employment law and tort law.
Jeff Wasserman has now expanded his practice to Collaborative Law, while maintaining his litigation practice.
Jeff Wasserman heads up the Family Law Practice Group of the Firm. He is a Fellow in the International Academy of Family Lawyers (IAFL), dealing primarily with international child abductions. He has been recognized by Martindale-Hubbell as an AV rated lawyer by his peers for many years; is recognized in Who's Who; and has consistently been recognized as a Super Lawyer by Super Lawyer's Magazine and as a Top Lawyer in the South Florida Legal Guide.
Jeff has served as Chair of the Family Law Section of the Florida Bar and as Chair of the Family Law Rules Committee of the Florida Bar. He was the first Chair of the Supreme Court Family Law Forms Workshop Committee, of which he continues to be a member. He is also a past President of the Broward County Bar Association.
He has lectured on behalf of the IAML, the Family Law Section of the Florida Bar and the Florida Trial Lawyers Association.
An Army Veteran of the Vietnam War, he was Honorably Discharged in 1970.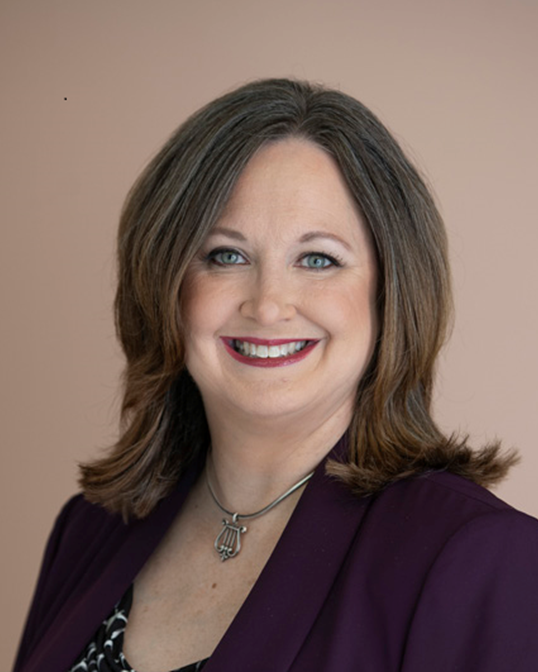 Kristen Boldt
Harmony Law
Kristen Boldt has called Des Moines home since birth. After graduating from Roosevelt High, she headed south to Vanderbilt University in Nashville for her undergrad in communication. It was a wonderful four years that made me realize that I am a Midwesterner at heart, so I returned home and worked for the family business for a few years before law school at Drake. I have two amazing daughters and two goofy cats.
Kristen loves music. She played the harp through high school and still picks it up now and then. She also sing in the chancel choir at Plymouth church. She has been singing in choirs since she was young, and it has been a consistent source of joy in life.
After going through herown divorce, Kristen went back to her maiden name and changed the name of her practice to Harmony Law. Harmony in music is the weaving together of different notes and tones into something more than they can be on their own. Music also teaches us that a little dissonance in the chord does not destroy the piece, it is the path we need to follow to get to the resolution.
This is how she sees her work with people. Sometimes we need to work through the dissonance to get to resolution but in the end, we build a harmony that honors the contribution of each person.
Professional Liability and Practice Risks
Thursday, November 3, 2022
3:30 PM - 4:30 PM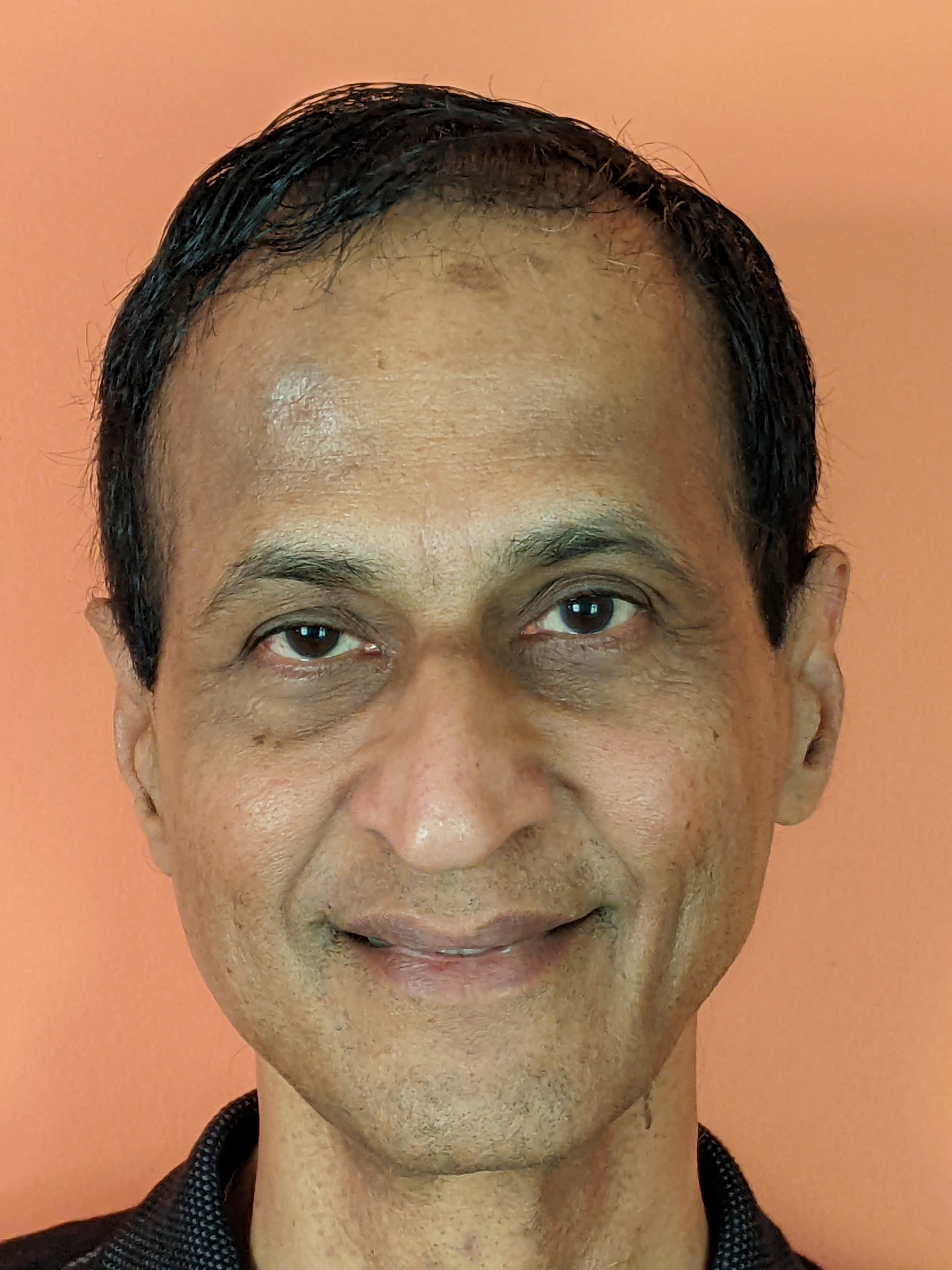 Sanjiv Sabade
Marsh McLennan
Sanjiv Sabade has 30 years of professional experience in commercial lines property & casualty insurance. His employment encompasses Fortune 500 insurance carrier and Fortune 500 insurance brokerage firm where he assesses and recommends the insurance needs of discussions with risk managers, compliance officers, chief financial / executive officers, business owners and negotiates and places insurance coverages with insurance company underwriters.
Sanjiv is very knowledgeable about property & casualty insurance lines such as: Fidelity Bonds/Crime Insurance, ERISA Bonds for firms' own plans as well as for 3(38) fiduciaries managing ERISA plans,
Surety Bonds (including Medallion STAMP Bond), Management/ Professional Liability (For-profit / Not-for-Profit D&O, E&O, Employment Practices Liability, Cyber / Privacy Liability, Fiduciary Liability), Kidnap/Ransom, Excess SIPC, Office Property / General Liability, and Workers' Compensation.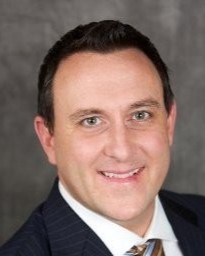 Tom Schrandt
Lockton Affinity

Tom Schrandt joined Lockton Affinity in 2013 as Vice President and Producer and specializes in professional liability financial industry professions.

Prior to joining Lockton Affinity in 2013, Tom was Managing Partner and Founder of Professional Liability Consulting Group, LLC (PLCG), a national independent brokerage firm specializing in CPA and Financial Services professional liability and risk management solutions. From 2003 to 2013, Tom grew PLCG from a startup agency to over 1700 national clients, managing over $12 million in gross written premium.

During this same period, PLCG entered into a joint venture initiative with North American Professional Liability Agency (NAPLIA), a Boston based specialty brokerage firm. Within this role, Tom was Executive Vice President for NAPLIA and was responsible for running the day-to-day operation for NAPLIA's Philadelphia office and Financial Services division. Prior to launching PLCG, Tom worked for AON as National Sales Manager, responsible for the $90M+ AICPA endorsed professional liability program.

Tom's professional affiliations include Accredited Investment Fiduciary (AIF) and Center for Fiduciary Studies (CEFEX). He also holds a Six Sigma (Green Belt) Certification. Tom earned his B.S. in Marketing from De Salles University and and M.B.A. from Philadelphia University.
Real Estate Panel
Friday, November 4, 2022
1:15 PM - 3:15 PM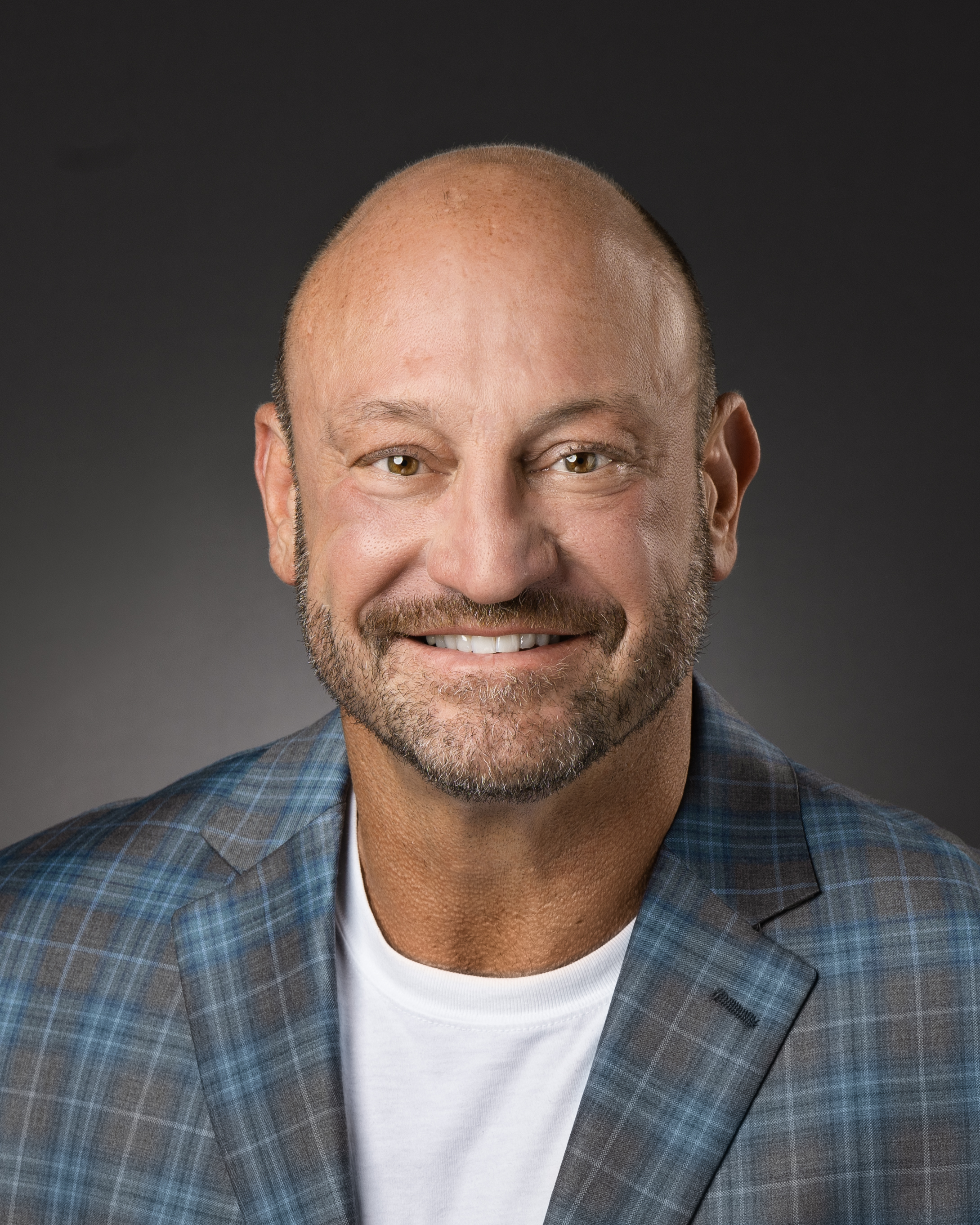 Ara Bezdjian
ANB Property Corporation
Ara is a 28-year veteran of the commercial real estate industry and has developed more than three million square feet of office, industrial and retail projects. As president and CEO of ANB Property Corporation, Ara oversees all operations of the companies Managing, Leasing, Development and Sales divisions for all commercial real estate product types (Office, Industrial, Residential and Retail).

With over one million square feet under management and five employees, ANB Property Corp. provides a uniquely comprehensive range of Management, Leasing, Sales, Development and Investment services, helping clients meet their business and strategic needs. Ara expertly sources and executes profitable opportunities that maximize financial value for investors and tenants.

Ara's experience has ranged from working with small, mom and pop type users to sophisticated multinational companies with large real estate divisions. Honors include being nominated as the Association of Silicon Valley Brokers Retail broker of the year in 2009, 2011 and 2013.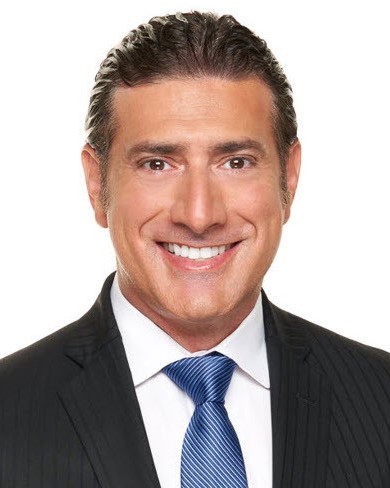 Jason Gordon
AmeriFirst Financial, Inc.
Jason Gordon is a California based licensed Residential Mortgage Loan Officer with extensive experience working with divorcing home buyers and homeowners as a Certified Divorce Lending Professional (CDLP), Certified Divorce Real Estate Expert (CDRE), Certified Divorce Specialist (CDS), and a Real Estate Collaboration Specialist – Divorce (RCS-D). As a CDLP, CDRE, CDS & RCS-D, Jason has been trained to proactively identify obstacles divorcing clients face while trying to obtain mortgage financing, while providing collaborative guidance during the settlement process to better enable future mortgage financing opportunities.

Jason actively presents educational content to Real Estate, Financial & Legal professionals to help them effectively and responsibly assist divorcing clients.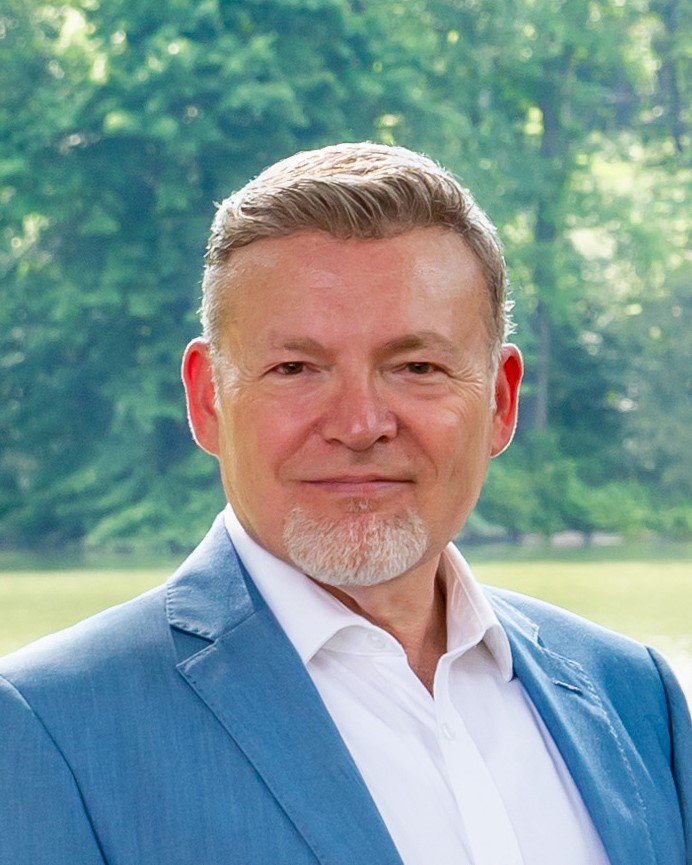 Leonard Gottlieb
COMPASS
Leonard Gottlieb has been a licensed Real Estate Agent and now an Associate Real Estate Broker since 2002. He has chosen to focus on helping buyers and sellers with their real estate needs as it specifically relates to their divorce. Over the years, he has worked with clients during this often complicated and stressful transition and is particularly adept at providing the compassion, knowledge, and expertise these clients need as they sell their current or buy their future home. To enhance this area of expertise, he became a Certified Real Estate Divorce Specialist™ as well as a Certified Negotiation Expert and a Certified Divorce Specialist. The Leonard Gottlieb Team is now comprised of eight talented agents.

Mr. Gottlieb also volunteers as a mentor and tutor for underprivileged youth.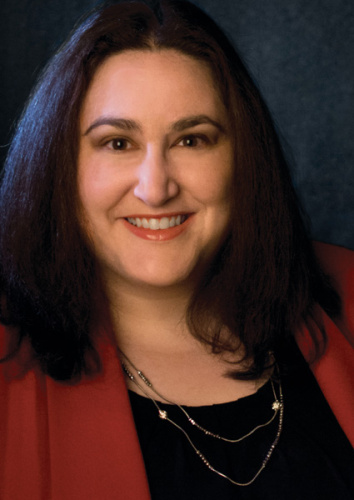 Jill Sodafsky
Sodafsky Law, PLLC
Jill Sodafsky graduated from Tufts University with a double major in Political Science and Spanish. She then attended New York Law School, where she was a member of the NYLS Law Review. She has been practicing law since 2005, and founded her firm in 2015, with a focus on Residential Real Estate in New York. She is licensed to practice in both New York and California (inactive in California), as well as the Eastern and Southern Districts of New York.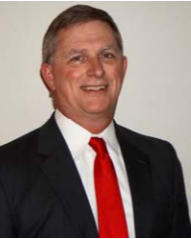 Kurt Myers
Myers Valuation Associates, PLLC
With 36 years of experience, Kurt concentrates his practice on business valuation services. Kurt is licensed to practice as a CPA in Tennessee and Kentucky and holds the following designations/certifications: CPA, ABV, ASA, CBA, and CVA. Kurt has been involved in over 1,000 appraisals of various types of closely held businesses since 1994. Appraisal clients include businesses in industries such as health care, entertainment, manufacturing, wholesale and retail distributors, and service industry businesses. Appraisal services have been performed for Mergers and Acquisitions,Divorce Litigation – Marital Property Settlement, Estate Planning and Estate Tax Documentation, Gift Tax Substantiation, Succession Planning, and Healthcare Transaction Compliance. Kurt also has been involved extensively in Collaborative Law cases since 2016 as a Financial Neutral working with parties in the middle Tennessee area to help parties settle their marital estates outside the typical litigation setting.
Kurt attended Belmont University, where he earned a bachelor's degree in accountancy. Beginning in 1986, he served as a staff auditor for the State of Tennessee, Comptroller of the Treasury, and Division of State Audit and in 1988 joined Carter, Young, Lankford, & Roach, P.C. He joined Horne CPA Group in 2001 when it merged with Carter, Young, Lankford, and Roach, P.C. In October 2004, Kurt started his own valuation and accounting practice - Myers Valuation Associates, PLLC.
Kurt's professional affiliations include the AICPA, where he has served as Editorial Advisor for the Journal of Accountancy as well as membership on its National Business Valuation Conference Virtual Planning Committee. A member of the Tennessee Society of Certified Public Accountants, Kurt has served on the Health Care Conference Committee, as Chairman of the Business Valuation, Litigation, and Forensic Services Conference Committee, Chairman of the Accounting Careers Committee, and Chairman of the Editorial Committee responsible for the publication of the Tennessee CPA. He is also a member of the Institute of Business Appraisers (IBA), a Member of the American Society of Appraisers (ASA), past President of the Middle Tennessee Chapter of the ASA, and a member and Treasurer of the Middle Tennessee Collaborative Alliance.

Business: Valuation, Legal, and Tax Risks
Friday, November 4, 2022
3:30 PM - 5:00 PM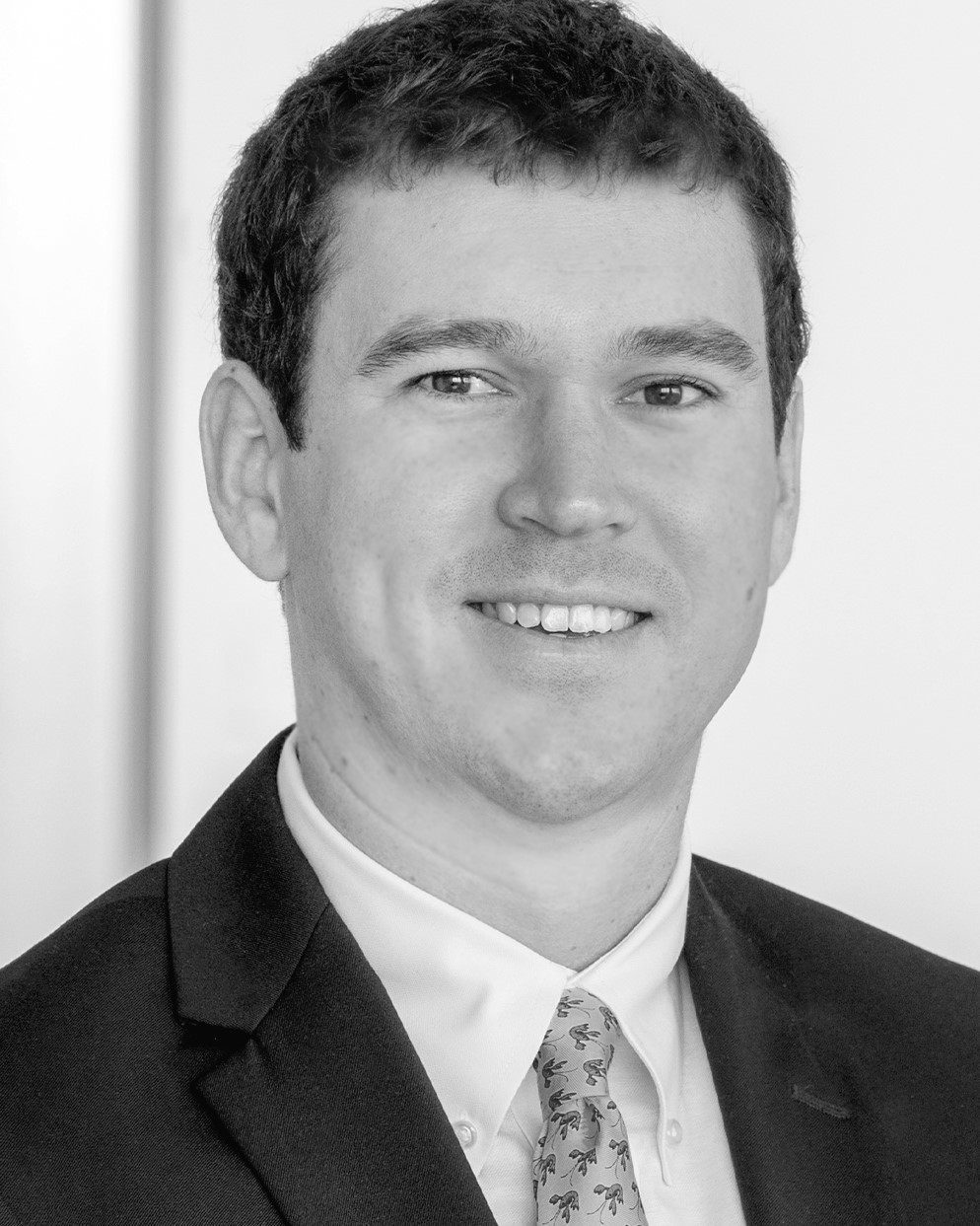 David Harkins
Mercer Capital

David Harkins, CFA, ABV is a senior financial analyst with Mercer Capital. David has valuation experience in engagements related to corporate planning and reorganizations, fairness opinions, litigation support, employee stock ownership plans, and estate and gift tax planning and compliance matters. He is experienced in the valuation of companies across a variety of industries, and has considerable experience working with oil and gas as well as auto dealers.
As a member of the firm's Auto Dealership Industry team, David publishes research on valuation issues in the newsletter Value Focus: Auto Dealer Industry. He also contributes regularly to Mercer Capital's Auto Dealer Valuation Insights Blog.
David's professional activites include The CFA Institue, The American Institute of Certified Public Accountants, and The Financial Consulting Group. David earned a B.A. in Economics in 2017 from the University of the South.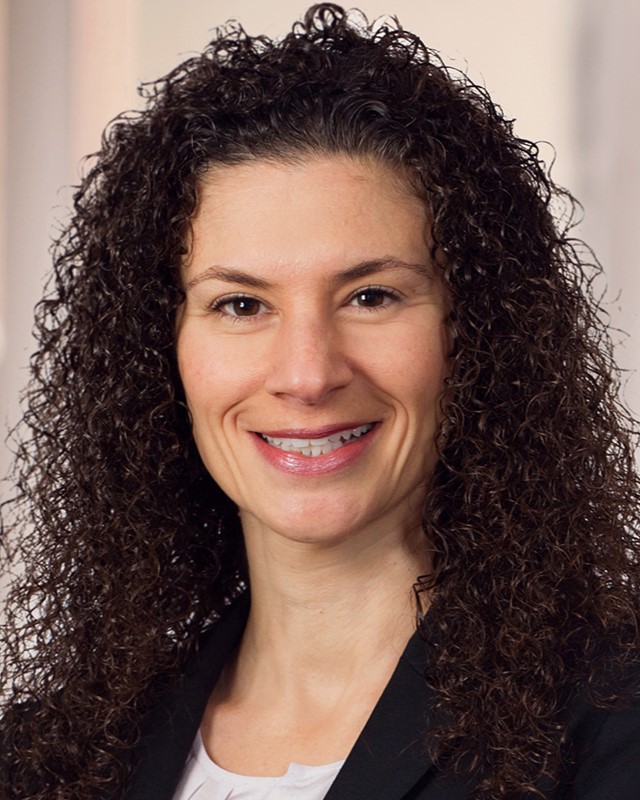 Karen Shapiro
Stein Sperling
Karen Shapiro brings to her clients a wealth of experience that guides them through an often complex business decision-making process. Whether they seek assistance with buying or selling businesses, raising capital, negotiating commercial contracts, or handling business disputes, Karen's realistic, detail-oriented approach helps them achieve their goals.

Karen takes great pride in helping clients anticipate and solve problems at every stage of the business lifecycle. From building new enterprises and ensuring they thrive, to guiding the process of transitioning ownership when the time is right, Karen brings her business acumen, depth of legal knowledge and shrewd practicality to all of her clients. Karen has successfully handled the transition of a multitude of businesses to market buyers, key employees and family members. She is also particularly skilled in dealing with a variety of business-related disputes including disputes among business owners and a variety of employment related claims. As a result of her legal and business background, she often is viewed by her clients both as general counsel and a de facto management team member.

Highly respected in the metropolitan-area legal community, Karen has, since 2016, served on the Board of Director of the D.C. Chapter of Exit Planning Exchange (XPX), an association of professionals committed to assisting business owners with the successful transition of their businesses. Karen also served as the President of the XPX for three years.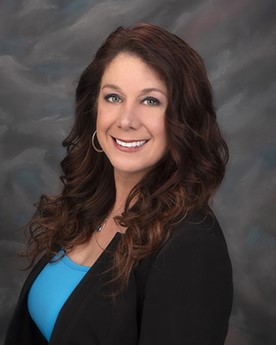 Michele Laws
Turning Point Financial Group and Divorce Dollars and Sense Corporation
For over 20 years Michele Laws has been helping individuals make sense of financial changes in their life and specializes in helping those who have experienced turning points in their lives such as widows and divorces. She understands these types of changes first hand as a widow and divorcee herself. She is passionate about assisting others by evaluation critical financial situations that are beyond the scope of a Family Law Attorney's expertise. She empowers her clients to make the most of their lives and money. Many of her clients come to her feeling powerless, desperate and discouraged. Michele's goal is to give them hope in their situation and educate them on how to become independent and take control of their financial lives. She understands the importance of having a divorce team, not just legal counsel.
Michele has a B.A. in Business with a specialization in finance. She received certifications as a Certified Divorce Financial Analyst (CDFA) from the Institute of Divorce Financial Analysts, a Certified Valuation Analyst (CVA), and a Master Analyst of Financial Forensics (MAFF) both from the National Association of Certified Valuators and Analysts. Michele is an Investment Advisor Representative offering advisory services through Town Square Capital LLC, an SEC Registered Investment Advisor. All names entities are unaffiliated.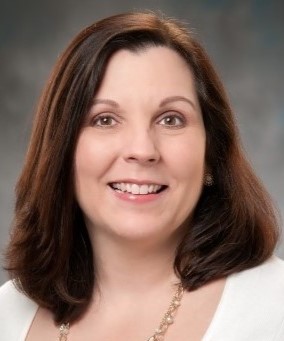 Cheryl Panther
Panther Financial Planning

Cheryl Panther is a Certified Public Accountant, TN Rule 31 Listed Family Mediator, and President/Founder of Panther Financial Planning, LLC, a registered investment advisor (Tennessee).

She provides divorce financial consulting services and traditional financial planning as a CPA financial planner. Cheryl executes a variety of specialized divorce financial services for clients and attorneys, including support as a neutral financial and tax professional in collaborative divorce, divorce mediation, and consulting and testifying in traditional divorce cases. Cheryl has presented a variety of training programs for collaborative divorce, mediation, and financial and taxation topics.

Cheryl is past president of her practice group, Collaborative Divorce Nashville, a past member of the Training Faculty for the International Academy of Collaborative Professionals, an IACP board member as of October 2020 (incoming Treasurer October 2022), and board member for the Association of Divorce Financial Planners 2022.